In the thermal solar energy range State Water Heaters can offer you two kinds of installations. Firstly the solar systems that use thermal solar energy combined with an intelligent control system that makes the installation very energy efficient. This kind of installation is controlled by a high efficiency solar gas water heater. The combination of condensing high efficiency with thermal solar energy integrated in one solution minimizes the gas consumption of the installation. State Water Heaters also provides installations for smaller applications in the configuration of indirect solar systems. These solar systems consist of an indirect tank which is connected to an already existing central heating system or boiler. For any system you choose, State Water Heaters can deliver the required parts and several accessories.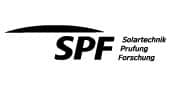 | | |
| --- | --- |
| Net Collector Surface: | 2.2 m2 |
| Frame Material: | Aluminum |
| Heat Absorber: | Copper |
Solar collectors will have a fully copper collector absorber plate and copper-meandering tubes, welded with ultra sound welding process, encased in aluminum weather resistant profile. Rear side will be stucco sheet to prevent corrosion. Insulation will be minimum 60 mm rockwool. The copper solar absorption plate will have a vacuum applied sputtered absorption layer on the absorber for maximum efficiency. Working pressure of the collector wil be 6 bar, tested at 10 bar. Collector will be suitable for high temperature glycol solar fluid. Collectors will be equipped with a drain back tank to prevent over heating of solar fluid.  Collectors will be complying with EN12975-1:2011-01 and EN12975-2:2006-6 and current CEN-Keymark. Solar glass will be SPF certified.
OUR RANGE OF INDUSTRIAL SOLAR WATER HEATING PRODUCTS
[contact-form-7 id="6″ title="Contact form 1″]