SSE ELECTRIC WATER HEATER
State's new proprietary electronic water heater control provides precise + or – 1° temperature control that is ideal for industrial and food service applications where exact temperatures are needed.
The Operating Set Point is adjustable from 90°F/42°C to 190°F/88°C. The factory setting is 120°F/49°C.
Approved for 180°F/82°C sanitizing applications.
Animated icons display detailed operational and diagnostic information. Fault or Alert messages appear if an operational issue occurs.
Each element is constantly monitored and current on/off state is displayed, any element failure is reported and its exact location is shown, eliminates a need for field testing of elements.
Factory standard on board low water cutoff uses a remote electric immersion type probe to prevent energizing of the elements in the event of low water condition and eliminates accidental dry firing.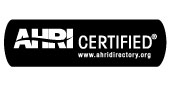 | | |
| --- | --- |
| Nominal Capacity kW: | 3 – 90 |
| Storage Volume Gallons: | 5 – 120 |
| BTU/hour | 10,236 – 307,080 |
| Limited Tank Warranty: | 6 Years |
| Limited Parts Warranty: | 6 Years |
| Anode: | Sacrificial Anode |
| T&P Relief Valve: | Yes |
| Water Connection Location: | Top |
The heater shall be a glass-lined Custom Xi™ commercial electric model No.______ with _____gallons storage, as manufactured by State Heater should be rated at ____kW, ____volts, ____phase, 50/60 cycle AC and constructed in accordance with ASME Code, shall bear appropriate symbol and be listed with the National Board as required. Heater shall be listed with Underwriters' Laboratories and classified to The National Sanitation Foundation Standard No. 5. All internal surfaces of the tank shall be glass-lined with an alkaline borosilicate composition that has been fused-to-steel by firing at a temperature of 1600°F. Tank shall be cathodically protected with a combination of sacrificial and powered anodes. The entire vessel is to be enclosed in a round steel enclosure with baked enamel finish. Water heater shall have an electronic control with large LCD displaying current water heater status; provide real time element status and sensing, low water cutoff and economy mode operation. Shall have 120 volt control circuit transformer, transformer fusing, magnetic contactor(s), element fusing per N.E.C., and commercial grade Incoloy elements. Temperature controls include limiting switch which will require resetting manually in the event the temperature reaches 202°F. Foam insulation shall meet the thermal efficiency and/or standby loss requirements of the U. S. Department of Energy and current edition of ASHRAE/IES 90.1. Heater shall include a CSA Certified and ASME Rated T&P relief valve and a drain valve. Water heater units(s) shall be compatible with building management systems using Modbus or BACnet with factory supplied optional ICC interface.
OUR RANGE OF INDUSTRIAL ELECTRIC WATER HEATERS
[contact-form-7 id="6″ title="Contact form 1″]